New Messenger Therapy
It came as quite a shock to me just how many people are not getting the help they need out there.
Working as an NLP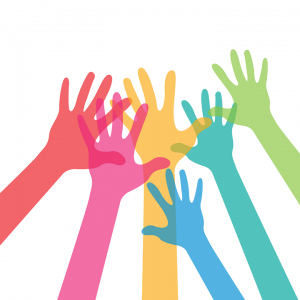 (Neuro Linguistic Programming) therapist and personal/business coach, I realise just how many people are forced to quit therapy or join long waiting lists. The financial burden has caused so many people added stress and anxiety.
Team6 Motivation launched the new 'Team6 Therapy' section of the business last week. Although one-to-one therapy has been a constant, wanting to help more people at an affordable price meant working together in groups, and what better platform to do so other than Messenger?
Facebook Messenger
It's not always easy as a therapist helping people online; not everybody has the same technical ability. Mostly sessions would usually be held over Skype or Webinar software but it was holding people back. The simplicity of Messenger and the fact that most people are already using it and familiar, made me realise that there is a way to help more people and keep the costs down.
By forming a group on Messenger, not only are you able to attend the 45-minute therapy session but you also have a space to communicate with a group in-between sessions and participate as little or as often as you like. The perfect balance for only £10 per session.
What is the therapy session like?
Who knows how many people will join each session but the groups will be kept to a reasonable size so that during the 45-minute session, everyone can speak a little and get to hear others stories too.
The session will be led by Louise McClintock, who will guide you from the start. All you need to do is turn up.
During sessions which are currently due to be held fortnightly, Louise will ask questions about your situations, introduce you to the group and lead the conversation in a way that will bring alternative perspectives. By using NLP and CBT strategies and techniques, Louise works on how we code our information, emotions and thoughts to help work through any issues that the group is facing.
The best thing about these sessions? Not only are you speaking with a qualified and professional therapist who you would be paying between £45-75 per session to speak with one-to-one, you are a part of a group who you may like to become part of your on-going support AND from the comfort of your own space.
No need to leave the house if you have other commitments or are having a down day. You just need to make sure you are available at the specified date/time and take the call through Messenger. It's so simple!
Can I come along?
Yes, if you are over the age of 18, you can come along and see whether group therapy is for you.
There are no consultations but there is a code of practice.
If you are suffering from any of the below, then you will be in the right place:
Anxiety
Depression
Heartache
Relationship distress
Grief
Negativity
Feeling down/sad
Have felt suicidal (your doctor/psychiatrist will need to be informed before joining the group)
Addiction
Business issues
Job issues
Confidence issues
Weight issues
All that is asked from you is that you turn up with an open mind and an understanding that the sessions are there to help people. You may be advised to continue your therapy through one-to-one sessions if there are difficulties within the group.
How do I book my £10  session
Booking your online therapy sessions is easy. You just follow the link here, fill in the details at the checkout and once you have paid for your session you will be added to the therapy group. Just wait for the call.
It is important that everyone feels like they have a place to go and to be heard. Anxiety and depression are on the rise and with the ever-increasing pressures of life, sometimes just belonging to a group that understands and speaking with someone who can listen and help, is all it takes to turn your life around.
You have to want to make changes in your life for changes to take place, and Messenger group therapy is a great start.
As time goes on, more and more sessions will be held but currently, they are being held fortnightly on a Monday at 1pm.