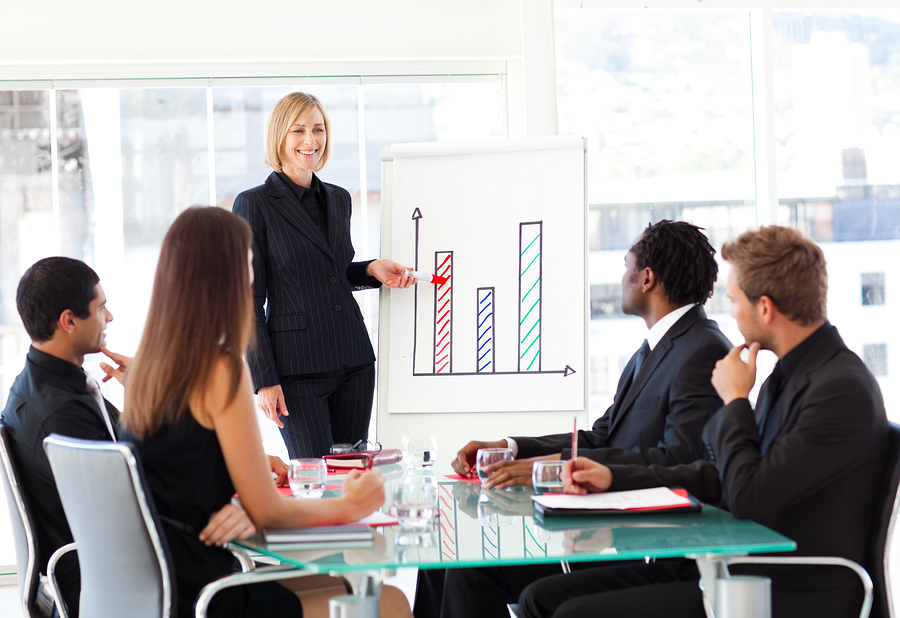 What is selling and how can sales training improve performance?
Selling is an art and many people believe it is something that can't be taught but we are naturally programmed to work towards something we want, like a new career, a new house or a new car.
We want the same outcome but with different strengths and weaknesses, it's about finding the structure and strategy that works for you.
Targets made easy
Understanding your targets is one of the key steps to meeting them. Knowing what your target means, in terms of call rates, pipeline and allocation of time, enables you to break your targets down to bite-size, achievable chunks; in turn, your long term goals become goals in sight.
'Team 6 Motivation' is about working with people and to help motivate your team to work to their absolute full potential, whether that's a large sales force or a small group.
We can help you and the people representing you or your company, work to the best of their ability, stay motivated and release their full potential by enhancing skills in a coaching style.
Being a very competitive market in most industries, it pays to stay a step ahead.
---
Training by Team6 Motivation
With our complete sales training packages, we will work with you to understand your business, compile reports and deliver a high standard of motivational training to suit your requirements.
We believe in a professional and friendly service in which people can relate and by working extremely hard to deliver a personal service, tailored to your requirements, your sales teams core strengths can only develop; resulting in more profitable and quality sales.
Coaching your team to improve productivity
By delivering our training in a coaching style, we believe that the skills gained will benefit each person in their everyday life as well as their working day. Focusing on core skills such as listening techniques, overcoming objections, body language and closing; sales has just been made easier.
A new fresh approach to sales training is important to keep the team engaged and willing to work with you and here at Team6 Motivation, we understand it is a fine balance between knowledge and understanding.
We will dedicate the time required with passion and understanding from start to finish and even when we're finished, we'll have a quick check in to make sure everything is running smoothly!
"With over 15 years of experience in selling service contracts, Louise has the essential knowledge and understanding of customer relationships and a balanced sales process. Over those 15 years, Louise has demonstrated a true professionalism in the way she represents companies and organises herself; in turn she has secured the largest contract order values consistantly, exceeding all targets and retained over 90% of accounts accross the UK. Winning trips worldwide due to her consistant over achievments and business strategy, her focused determination truly inspires others. Louise is an established entrepreneur who has experience in start up businesses and even in the face of adversity and monumental life changing circumstances, she is able to exceed herself time and time again. The training Louise delivers, is bespoke and full of energy. With break out workshops and great tools, she engages with each and everyone of your team to encourage them to remain focused and utilise all recourses" 
---
Field Sales Training And Programs
Sales Training Full Day – Fundamentals
Planning
Time & territory management
Targets
Sales Training Full Day – Call Structure
Customer planning
Call structure
Body language & buying signals
Negotiation
Closing
1/2 day sales training days are also available for individual topics that are covered above. This delivers a more in-depth training program
Sales Program 1
Sales training full day – Fundamentals (as above)
Field day accompaniment
Full progress reports
Sales Program 2 
Sales training full day – Fundamentals (as above)
Field day accompaniment
Full reporting
Sales training full day –  Call structure (as above)
Field day accompaniment
Full reporting
Field Day Accompaniments

Customer service & Sales Support

Helpline

Motivation & Inspirational Talks

Set Programs Tailored To You

Team Building

In House Training As You Work

A Personal And Friendly Service Where People Can Relate

Structured Training From Planning & Organisation to Negotiation & Closing Business
Increased Motivation

A Desire

Larger Pipelines

Organisational Skills

Sales Growth & New Business

Further Future Business Potential

Structure

Improved Morale

Development

Exceeding Targets