1 Getting organised
Finding the time
Life can sometimes be a little too hectic and we can find ourselves struggling to keep on top of things.
After speaking with so many people that I have helped to get organised, it became apparent that most people felt they had it under control as best as they could and that they didn't have time to implement new strategies or 'act on the spot'
There are simple measures that can be put in place, tailored to your lifestyle to help you organise your home.
Act on the spot
'Act on the spot' is a term used by Team6 Motivation for people who are able to organise in the moment saving them time at a later date. Team6 Motivation helps people regain organisation within the home and in your mind to find your balance once again.
Many of us become sloppy when we are rushing and don't have much time but in a world where no one has much time and rushing around has become normal, at what point do you decide to re-organise? and more importantly, how much more time does this take?
How we can help organise your home
Team6 Motivation helps people regain organisation within the home to find your balance once again.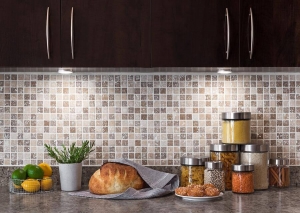 This could be the simple things like filing bills, organising your cupboards, giving your wardrobe a makeover or similar. We often get caught up in the 'Rat Race' and lose sight of why we may feel tired of society or drained with the pressures we face. Sometimes a few small changes to systems you currently have in place can motivate you once again.
Here at Team6, we have several programs in place which are adapted to suit your needs. We work closely with you by listening and learning about your lifestyle. Once we have a clear picture in place as to which program would be best suited to your needs, we can then start to help you create systems within your home to help save you time, money and energy which may be better use spent elsewhere.
Three sessions in your home for just £150.00
With such a personal, friendly but professional approach, we can build a relationship which will offer ongoing support.
It's all about creating harmony and making life a lot less stressful.
With a coaching approach, it should be easier to maintain a newly balanced and organised life.
A free 10-minute consultation is all it takes to make the first step.
Contact us now to book a consultation