Private Student Mentoring Session
Private Student Mentor available for home visits
Product Description
Private Student Mentoring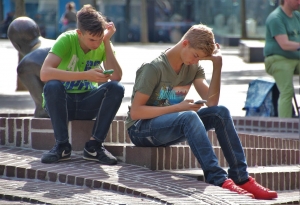 How Louise can help you.
Louise started her journey in coaching after a number of life-changing circumstances; by realising how thoughts can affect us daily and hinder us in moving forward, she wanted to train and become qualified to coach and mentor others to see the results they desire.
Problem is, as parents it can sometimes become frustrating when you feel you know what's best for your struggling teenager but yet they have different ideas!
Here's the thing…
Mentoring is a great way of giving your child the space to talk to someone external from their own environment; even when you don't think your child may have much to say, with a structured way of questioning over time, the results can be astonishing.
Providing that confidential safe-place for a child to talk but more importantly be listened to, free from judgement can open a dialogue like never before – ok, this can sometimes take time but when the relationship builds between student and mentor, having that trusted someone can prove priceless.
Sometimes waiting for help is impossible with long waiting lists so the answer maybe to have a private and dedicated Mentor
---
Trained and covered
As an NLP coach/therapist, Louise has techniques that are currently used in schools to adapt and build a respectful rapport with students. With parents consent, Louise will lead the way with her mentoring program to gain a true understanding of the student.
Louise is currently working with students at Court Fields Community School through the 'Raising Aspirations' program and has the necessary DBS/Insurance documents.
How people think and feel vary so much and sometimes a small tweak in the language we use, can make negotiations, compromises and understanding so much easier. For example:
"Can you see what I mean?" may cause confusion for some as they are not a visual person so cannot see what you mean. They may not be able to see when they close their eyes and think, they may not be able to visualise the same future or look at things in the same way; they may just feel emotion or read text when their eyes are closed. In NLP we call our senses the representational system and to only feel is called Kinaesthetic.
How it works
Sessions are 1 hour and cost £24 – home visits and walks are available included in this cost
Book your first session by following the link below and an email will be sent to you with a number of dates to chose from over the next couple of weeks
You will also receive a consultation form to fill in and sign which should list any issues prior to the session
Explain to your child that there is someone you would like them to meet soon – she's like a professional sports coach but helps in all areas of life
We recommend fortnightly sessions initially before moving over to monthly sessions
All session times are flexible to suit you
A progress report is given to the parent monthly by email – Although dialogue details do remain confidential unless there are any risks associated